A Sampling of Testimonials…
For Additional Testimonials please contact me!
"Kristina's truly expert insights and relentless encouragement give any level actor the tools and passion to master the craft." — Kent Shocknek/Actor ("NCIS", "Bosch", "Madam Secretary")
"I am a film/TV dialect coach who's worked alongside Kristina Haddad on several occasions and who is my go to acting coach for my clients. Kristina knows how to reach actors with skill, empathy, and savvy, sensitive support to get real results. And whose results really shine on camera." – Mary McDonald-Lewis, Actress/VO/Dialect Coach ("Grimm", "Archer", "GI Jane")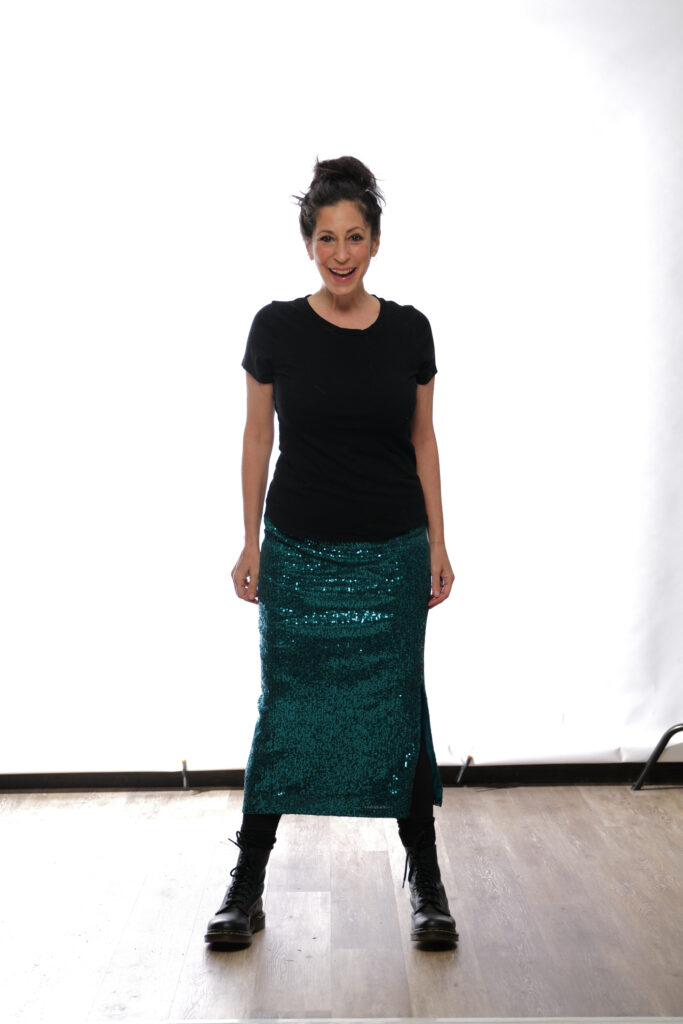 "You were a delight. We loved working on "Mom" with such a sensitive and generous actress! Your courage and growth in the role were amazing. Your performance was wonderful. Audiences responded to the warmth and truth you brought to "Micky" as did we." – Ellen Sandler (Coach, Everybody Loves Raymond) and Peter Basch
"Kristina Haddad is an actor of exceptional sensitivity and versatility. Her performance in my dramatic podcast series Short of Breath provides the narrative with its beating heart. She takes the audience on a rollercoaster ride of emotion, from a depth of despair to a beacon of hope. We were incredibly fortunate to have her lead our talented cast." – Dustin Morrow, Emmy-winning filmmaker, bestselling author and professor
"Kristina Haddad's work amazes me. Her performances are moving and memorable.She gives it her all and her commitment to truth really sounds." – David Kirkpatrick (Former President Paramount Pictures)
"Kristina Haddad is a devoted artist herself and understands so well what can make or break you in the business, with her tools, an actor can really grow. Working with her will remind you of why you love your craft!" – Necar Zadegan, Actress (Series Regular Fox TV's "Emily Owens M.D.", "NCIS New Orleans" and "24")
"Acting coach Kristina Haddad is one of the best I've come across in the US, and as one who coaches acting privately myself, I'm naturally picky. She's the teacher's teacher – she has an expert eye, geared towards getting the most truthful, spontaneous performance out of an actor possible. Her feedback is candid, kind, specific, imaginative and intuitively on the mark. – Brynn Baron, Actress ("Leverage" "Monster Squad")
"Kristina Haddad is the real deal – an incredible acting coach and actor. Working with Kristina, you'll be guaranteed a chance to hone your craft with the best, but also learn the business of acting from a seasoned actress. – Kate Ward (Owner – The Ward Agency, Los Angeles)
"Kristina is a supremely talented and versatile performer. Her characters are vivid, she throws her heart and soul into every performance."
– Eric Diamond, Artistic Director, Rough Theater

"Kris is one of the most passionate actors I know. She loves actors, and her coaching style is honest, straightforward and always on the nose. She will dissect it and tell you what works and what doesn't. Truly an inspirational coach…and actor!"
– Grace Nassar, SAG ActressType your paragraph here.